Mobile payment system too slow for London Underground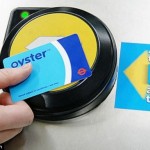 Although it's been in production for what seems like forever, the London Underground won't be getting mobile-based payment technology to replace Oyster cards anytime soon.
Contactless payment technology, Visa's payWave service for example, has taken off in coffee shops and newsagents across the UK, allowing users to pay for transactions up to £20 with a swipe of a card. The system employs a Near Field Communication chip in the card which is read by a scanner at the point of sale.
The system is slowly being incorporated into mobile phone design too, and as usual google are ready with their Google wallet system which allows users to store credit, debit and loyalty cards on a mobile. At the moment though, this is still an emerging market and NFC isn't supported by many models.
Transport for London have been testing this mobile option for some time with a view to extending their service to allow customers to load their Oyster account on their mobile phone and use that instead of having to carry a card. However it seems the wait will continue for this function as testers have been unable to get mobile-based systems to complete the transaction in under the 500 millisecond baseline that TFL requires in order to keep the transport network flowing. It sounds like an insignificant amount of time, and probably is if you're queuing up for your double shot, non-fat latte, however during rush hour at the busy oyster turnstiles those milliseconds can quickly add up to delays.
The idea has gone back to the drawing board and it seems for the time being we're stuck with the Oyster card. But you could always hide it inside your iPhone case and pretend…
Tags: Untagged